Sutter Buttes Natural & Artisan Foods
Sutter Buttes Strawberry Vanilla Jam
Sale price Price $10.00 Regular price Unit price / per
Extraordinary and Fresh
Who doesn't have a jar of strawberry jam in their fridge? To make this one special Sutter Buttes Natural & Artisan Foods shortened cooking times to preserve freshness and wholeness of the fruit. Then they added real vanilla bean to elevate the flavor.
Serving suggestions:
Use as a topping for pancakes, waffles or crepes. Serve with pancakes and waffles or spoon over ice cream or frozen yogurt to add a hint of elegance to dessert.  Try it with a savory dish like ribs or pork.  Serve with soft cheeses such as brie or sharp cheeses like cheddar.
See recipe below:
Strawberry Vanilla Grilled P(istachio)B&J
Sure, you've had peanut butter & jelly.. but have you ever had a GRILLED Pistachio B&J? Melty pistachio butter, warm strawberry vanilla jam.. this is not your average lunch!
Ingredients:
¼ teaspoon Vanilla Olive Oil
2 slices bread of choice
1 tablespoon The Pistachio Factory Pistachio Butter
1 tablespoon Sutter Buttes Strawberry Vanilla Jam
Directions:
Heat pan over medium heat. Brush each slice of bread with vanilla olive oil on one side. On un-oiled sides, spread pistachio butter on one slice and jam on the other. Form sandwich so peanut butter and jelly face one another. Brown sandwich in pre-warmed skillet for 2-3 minutes, flip and cook for 3-4 minutes on opposite side.
Slice in half and enjoy!
Recipe modified from Strawberry Vanilla Grilled PB&J from Sutter Buttes.
ABOUT SUTTER BUTTES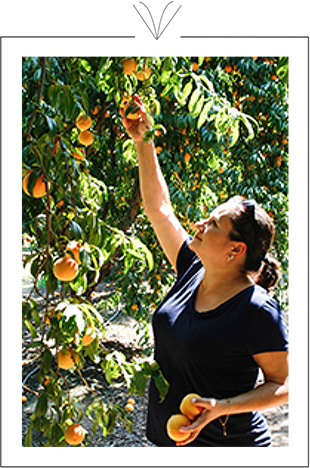 A creative, world-class taste has blossomed in the agricultural heartland of Northern California. Sutter Buttes Olive Oil Company pushed through the surface in 2009 and is swiftly earning a reputation for its innovative line of handcrafted gourmet products.
Behind this refined harvest of gourmet accompaniments are owners Alka Kumar and Arek Kazmierczak. Their flair for creating the perfect combinations of taste and texture begins, in their words, "with everything we love from our upbringing and family." Brought up to appreciate the value of food in family life, Alka and Arek have travelled extensively to bring home more of the world's finest flavors—the sweet, the savory, the spicy, and the just plain "wow!" Combine these food-wise travelers with a commitment to fresh, regional ingredients, and up springs Sutter Buttes Olive Oil Company.
They have designed their condiments for the gourmet as well as for the general food lover. Their use of simple but extraordinary ingredients can elevate home cooking to star status. Although world travel has been a major source of inspiration for Alka and Arek, being close to the harvest is an essential ingredient to their success.
Their Extra Virgin Olive Oils are of the highest quality available on the market. Fruit for these oils is grown within a 30 mile radius from the Sutter Buttes, a Sacramento Valley volcanic formation created 300 million years ago. This area is known for its abundance of fruit orchards which directly influences the flavor of oils.
Arbequina, their signature olive oil, is mild in its intensity with a distinct fruit fragrance. It continuously achieve acidity levels below 0.3% (0.8% minimum to be Extra Virgin). Fruit is mechanically harvested and processed as early as 1 hour after picking. State of the art modern machinery and prompt pressing guarantee that California Extra Virgin Olive Oils offered by Sutter Buttes Olive Oil Co. are of the highest quality as proven by many awards in the international arena.