Ingredients:
3 lb whole roasting chicken
2 lemons, sliced in segments
2 garlic cloves
1 onion (medium), cut in small segments
3 cups carrots, cut in 2 inch chunks
3 cups potatoes, cut in 2 inch chunks
2 tablespoons Garlic Herb Olive Oil
1 tablespoon Sutter Buttes Lemon Herb Seasoning
1/4 cup chicken stock
2-4 sprigs thyme
2-4 sprigs rosemary
Directions:
Preheat oven to 400 degrees.  Pat chicken dry, and place in a baking dish or roasting pan. Stuff chicken cavity with lemon, garlic cloves and onion.  Place carrots and potatoes around the chicken in the bottom of the dish. Drizzle olive oil all over chicken, carrots and potatoes. Using your hands, toss the potatoes/carrots gently until coated in olive oil. Rub olive oil all over chicken until skin is coated. Sprinkle chicken and vegetables with Lemon Herb seasoning. Pour chicken stock into base of the baking dish, lay sprigs of thyme and rosemary around the chicken.
Cover the chicken with foil and bake for 40 minutes. Remove foil from chicken and bake for an additional 30 minutes uncovered.
Use a meat thermometer to check internal temperature – it should be 165 degrees.  Remove chicken from oven and rest 5-10 minutes before slicing.
ABOUT SUTTER BUTTES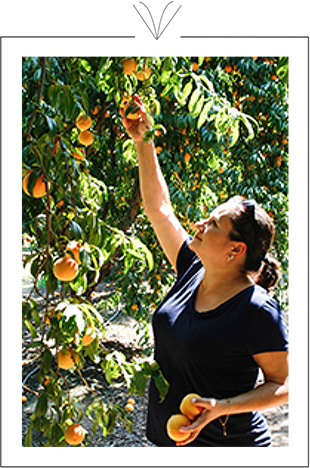 A creative, world-class taste has blossomed in the agricultural heartland of Northern California. Sutter Buttes Olive Oil Company pushed through the surface in 2009 and is swiftly earning a reputation for its innovative line of handcrafted gourmet products.
Behind this refined harvest of gourmet accompaniments are owners Alka Kumar and Arek Kazmierczak. Their flair for creating the perfect combinations of taste and texture begins, in their words, "with everything we love from our upbringing and family." Brought up to appreciate the value of food in family life, Alka and Arek have travelled extensively to bring home more of the world's finest flavors—the sweet, the savory, the spicy, and the just plain "wow!" Combine these food-wise travelers with a commitment to fresh, regional ingredients, and up springs Sutter Buttes Olive Oil Company.
They have designed their condiments for the gourmet as well as for the general food lover. Their use of simple but extraordinary ingredients can elevate home cooking to star status. Although world travel has been a major source of inspiration for Alka and Arek, being close to the harvest is an essential ingredient to their success.
Their Extra Virgin Olive Oils are of the highest quality available on the market. Fruit for these oils is grown within a 30 mile radius from the Sutter Buttes, a Sacramento Valley volcanic formation created 300 million years ago. This area is known for its abundance of fruit orchards which directly influences the flavor of oils.
Arbequina, their signature olive oil, is mild in its intensity with a distinct fruit fragrance. It continuously achieve acidity levels below 0.3% (0.8% minimum to be Extra Virgin). Fruit is mechanically harvested and processed as early as 1 hour after picking. State of the art modern machinery and prompt pressing guarantee that California Extra Virgin Olive Oils offered by Sutter Buttes Olive Oil Co. are of the highest quality as proven by many awards in the international arena.