Making ricotta cheese at home couldn't be easier – and you will be amazed at how much better fresh ricotta tastes.  Roll your fresh made cheese in one of our herb blends for an instant appetizer.
Ingredients:
1/2 gallon whole milk, not ultra-pasteurized
1/3 cup lemon juice (from 1 1/2 to 2 lemons), or 1/3 cup distilled white vinegar
1 teaspoon salt, optional
Tuscan Bread Dipping Herbs or Lemon Herb Seasoning for garnish
Directions:
Pour the milk into a 4-quart pot and set it over medium heat. Let it warm gradually to 200°F, monitoring the temperature with an instant read thermometer. The milk will get foamy and start to steam; remove it from heat if it starts to boil.  Remove the milk from heat. Pour in the lemon juice or vinegar (or citric acid) and the salt. Stir gently to combine. Let the pot of milk sit undisturbed for 10 minutes. After this time, the milk should have separated into clumps of milky white curds and thin, watery, yellow-colored whey — dip a slotted spoon into the mix to check. If you still see a lot of un-separated milk, add another tablespoon of lemon juice or vinegar and wait a few more minutes.  Set a strainer over a bowl and line the strainer with cheese cloth. Scoop the big curds out of the pot with a slotted spoon and transfer them to the strainer. Pour the remaining curds and the whey through the strainer. Let the ricotta drain for 10 to 60 minutes, depending on how wet or dry you prefer your ricotta. If the ricotta becomes too dry, you can also stir some of the whey back in before using or storing it.
Form into a log or ball and roll in the seasoning blend of your choice. Fresh ricotta can be used right away or refrigerated in an airtight container for up to a week.
ABOUT SUTTER BUTTES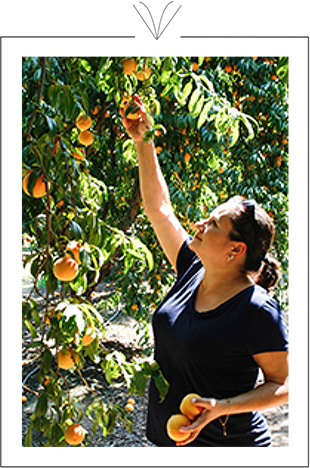 A creative, world-class taste has blossomed in the agricultural heartland of Northern California. Sutter Buttes Olive Oil Company pushed through the surface in 2009 and is swiftly earning a reputation for its innovative line of handcrafted gourmet products.
Behind this refined harvest of gourmet accompaniments are owners Alka Kumar and Arek Kazmierczak. Their flair for creating the perfect combinations of taste and texture begins, in their words, "with everything we love from our upbringing and family." Brought up to appreciate the value of food in family life, Alka and Arek have travelled extensively to bring home more of the world's finest flavors—the sweet, the savory, the spicy, and the just plain "wow!" Combine these food-wise travelers with a commitment to fresh, regional ingredients, and up springs Sutter Buttes Olive Oil Company.
They have designed their condiments for the gourmet as well as for the general food lover. Their use of simple but extraordinary ingredients can elevate home cooking to star status. Although world travel has been a major source of inspiration for Alka and Arek, being close to the harvest is an essential ingredient to their success.
Their Extra Virgin Olive Oils are of the highest quality available on the market. Fruit for these oils is grown within a 30 mile radius from the Sutter Buttes, a Sacramento Valley volcanic formation created 300 million years ago. This area is known for its abundance of fruit orchards which directly influences the flavor of oils.
Arbequina, their signature olive oil, is mild in its intensity with a distinct fruit fragrance. It continuously achieve acidity levels below 0.3% (0.8% minimum to be Extra Virgin). Fruit is mechanically harvested and processed as early as 1 hour after picking. State of the art modern machinery and prompt pressing guarantee that California Extra Virgin Olive Oils offered by Sutter Buttes Olive Oil Co. are of the highest quality as proven by many awards in the international arena.